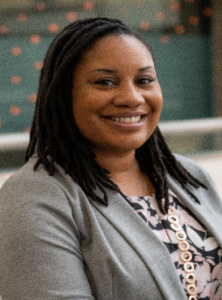 Renae Phelps has over 19 years working as a consultant for Thomson Reuters Tax & Accounting. She received a BA in Marketing from Eastern Michigan University with a focus in Management.
Born in Detroit, she has lived in Ann Arbor for over 23 years and is passionate about serving her community. Her son, Justin was diagnosed with Autism and as a result, she quickly had to learn how to navigate the IEP meetings. Renae and her son Justin have partnered with Autism Alliance of Michigan to raise money for the annual awareness walk. This experience gave her a deep appreciation for special education resources, like A2IDEAS.
Renae enjoys hosting social outings for students and parents with special needs as she aims not only to advocate for families in need of community resources, but to also to pay forward her valuable personal experiences to parents in need.